My name is Dr. Vera Daniels, owner and founder of Wellness Tea Therapy, LLC.  Our environment is intensely "Stressful", and it remains Physiologically and Psychologically impactful to our well-being. Studies have found health related problems associated with stress ⁠— Heart Disease, Stroke, Diabetes, Asthma, Alzheimer's, Schizophrenia, And Even Cancer. STRESS CAN KILL YOU!
I was diagnosed with hypertension and sought an herbal remedy without the side effects of some over-the-counter and prescription medication. I discovered that Hibiscus/Sorrel Tea was aligned with high blood pressure medication without the side effects. I have been drinking Hibiscus Tea for over 6 years now and my blood pressure remains modulated. I decided to open a Tea & Massage Business that would provide options to my customers from a stressful environment by providing an experience that would transcend them into a Zen-like oasis of serenity, relaxation, and pampering. This eclectic sanctuary is called Wellness Tea Therapy, LLC.
Wellness Tea Therapy is an Eco-Conscious Artesian Tea Business that infuses Wellness Rituals and Holistic Teas and Tea Blends for Balance of Body, Mind, and Soul. But...Wellness Tea Therapy is more than tea...we also serve-up health and wellness in our FOOD.  Wellness Tea Therapy Seeks To Transcend Customers From A Stressful Environment Into A Luxurious, Relaxing & Stress-Free "Zen" … Away From The Challenges Of Everyday Life. RESEARCH SUPPORTS THE MEDICINAL BENEFITS OF TEA, and FOOD is the number 1 medicine!
I am also a psychologist in business for over 10 years now.  My special skill-set and treatment technique aims to help an individual identify and change concerning emotions, thoughts and behaviors.  Of which includes, but is NOT limited to, anxiety or stress, depression, anger management, life improvement goals, specific fears or phobias, additions, weight loss, and other issues. 
THERAPEUTIC COUNSELING
 I am passionate about meeting my clients, understanding where they are, and how we can get to where they desire…together. I go above and beyond my quest for client's 100% satisfaction and happiness in terms of treatment planning and service, resolution, and structuring an action-plan for sustainability once services have concluded.  I also provide follow-ups to ensure optimal life experiences.  
THIS SERVICE IS PROVIDED IN A SAFE AND SECURE SPACE IN- HOUSE OR REMOTELY VIA TELE-THERAPY OR VIRTUAL-THERAPY, by appointments.
 So…Grab a cup of your favorite Tea, and meet me on the couch for dynamic conversations! 
Address: Wellness Tea Therapy, 525 Nostrand Ave, BROOKLYN NY 11216
718-506-5766
                                                         ###
http://brooklyn.news12.com/story/41454217/tea-shop-aims-to-teach-bedstuy-community-about-health-and-wellness
"My vision was to create an environment of serenity, relaxation, so that the community would have an alternative to the stressful environment out there," Daniels said.
Daniels says she decided to start the business after seeing positive effects of drinking tea to help with health issues as an alternative to over-the-counter drugs.
Wellness Tea Therapy also offers massages to create a place where the community can come to focus on their health. Brooklyn-born Chief Ayanda Clarke, a leader in the arts and spiritual wellness community, was invited to offer opening remarks and prayers. 
Daniels says she hopes to expand the business to make an impact on cities around the world.
                                                       ###
Community wellness and tea event Dec. 15
12/12/2019, 5:19 p.m.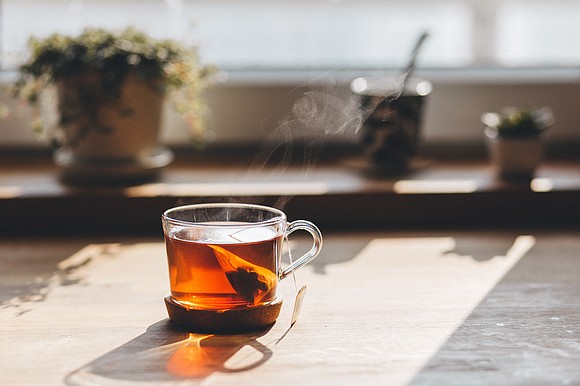 On Dec.15, 2019, which is also International Tea Day, Wellness Tea Therapy, LLC will host a ribbon-cutting ceremony to introduces wellness into the community and beyond through health-conscious teas, tea blends, herbal/tisane teas, wellness juices and wellness parings, coupled with therapeutic relaxation chair massages. This event will feature political leadership of the community including the ribbon-cutting master of ceremony, Council Member Robert E. Cornegy Jr.
Wellness Tea Therapy, LLC, located at 525 Nostrand Ave, Brooklyn, is a retail distributer of handcrafted whole leaf teas, tea blends, herbal teas/tisanes, bubble teas, wellness juices and wellness food pairings. The company seeks to foster a peaceful ambience and create a soothing and calming space with relaxing chair massages, a Zen-like backyard oasis. The company is excited to host special events in a beautiful urban venue. Wellness Tea Therapy's mission is to empower its community's healthy living through tea-fueled pledges of health and wellness that addresses the body, mind and soul.
Wellness Tea Therapy's vision is to contribute towards the modernization of loose-leaf tea experience in the community and its medicinal benefits as purported by research. Dr. Vera Daniels, Ph.D., founded the company this year. As a stroke survivor, she was drawn to the health benefits of leaf teas after being diagnosed with hypertension. Her message for this eco-conscious stress-management business is simple and powerful: Tea in its natural form depicts an artistical and robust flavoring, profound health benefits supported by empirical data, and is organically precise!
For more information, visit wellnessteatherapy.com.